"The future enters into us, in order to transform itself in us, long before it happens."
Rainer Maria Rilke
---
Befriending the Future: presence, intimacy, emergence -
a guided journey, with psychotherapist Emma Philbin Bowman
How may we digest the past, engage more vividly in the present, and sense our futures with passion, intimacy and authenticity?

These questions call us deeply, regardless of our stage in life.
In this carefully-crafted journey, we clarify the origins on why our future may feel hard and explore rich pathways to retrieve it as a source of creativity, energy and hope. Befriending the Future

will resonate with those who value texture, authenticity and a sensitivity to our unfolding nature.
---
Curriculum
Who senses the Future?

Moods and Mourning

Desire, Intention, Resonance

Aligning with Calling

Fluidity and Emergence

Aging and Death

From Fate to Destiny
Each section weaves kernels of deep theory, brief thematic videos, evocative quotations, and a series of guided audio reflections. The material is designed to invite you into your own knowing and sensing of the theme and where it touches you.
I draw on an eclectic range of voices from psychoanalytic, Jungian, spiritual and literary traditions: from Christopher Bollas and James Hillman; to Esther Perel and Sally Kemption, to Thomas Hubl, Stephen Busby and Otto Scharmer and from Rilke to Leonard Cohen

---
The pre-recorded structure is designed to support you engage with these themes at a pace and rhythm that is right for you.
(Later this year, I will be creating some live opportunities to work with these themes.)
Thanks to Vivienne Parry for her beautiful photography throughout (mostly within her 5km too!)
Course Curriculum
Welcome
Available in days
days after you enroll
Problematic Futures
Available in days
days after you enroll
Allies: Desire, Intention, Resonance
Available in days
days after you enroll
Your Instructor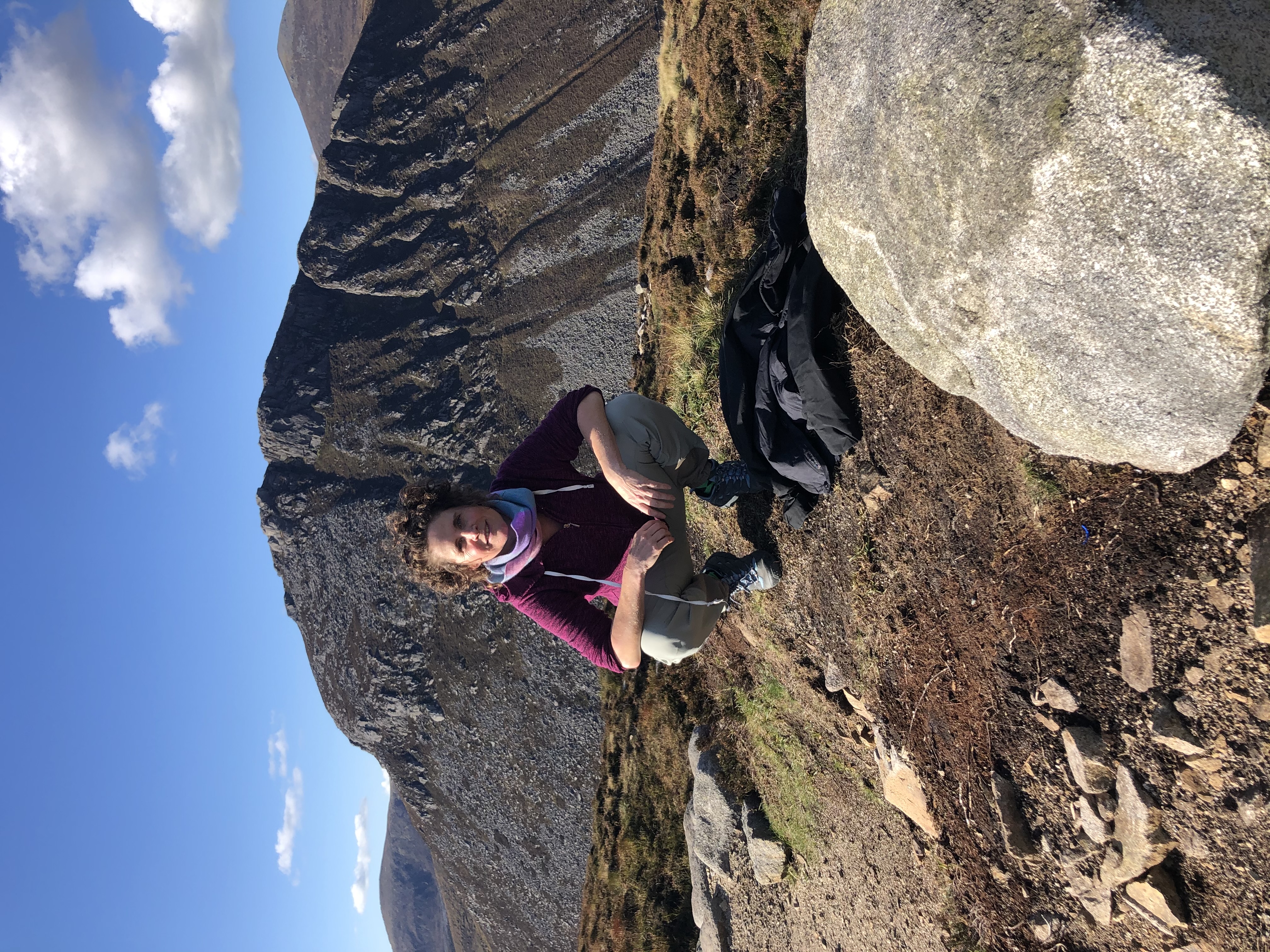 I was born in Dublin in 1969, and now work as a psychotherapist, writer and group facilitator.

My original degree was in Philosophy and English Literature; though those remain deep loves, since my early twenties I have been more inspired by humans and wisdom traditions outside of academia, so I immersed myself in various Buddhist traditions, psychotherapy, and contemporary relational spiritual traditions such as the Diamond Approach and the work of Thomas Hubl.
I am passionate about our subtlety, uniqueness and complexity, and believe many of us have been insufficiently mirrored in these aspects. I am committed to learning about how we may continue to develop as individuals while also deepening in empathy and tribal capacity.
With these courses, I hope to bring some of the intimacy, texture and depth of my clinical work to a wider field - including to those who may lack financial resources.
Frequently Asked Questions
I'd like to do join but it's too expensive.
I want this course to be accessible to those who would benefit from it. If you are drawn to this course but the cost is prohibitive for you, please send me an email with the subject 'future request', seeking one of the supported places on the course:
[email protected]