Life doesn't make any sense without interdependence.
We need each other, and the sooner we learn that, the better for us all.
Erik Erikson
---
with Emma Philbin Bowman

For many, living through this time of pandemic has highlighted our needs and longings for one another; shedding light on what we are missing and what we find sustains us.
Being Human: the ways we need each other offers an evocative and spacious lens to understand our lives with others.
In this course, I draw on a valuable map from the work of Stephen Cope
to explore six forms of relation we need in order to thrive.
When we sense the uniqueness and gifts of each, we deepen in understanding and empathy for ourselves and others.
Containment & Twinship
Adversity & Mirroring
Mystic Resonance & Conscious Partnership
The course is open to all and is pre-recorded. When you sign up, you are given access to the course material for two years.
The material is offered as a series of small modules - each containing a little theory, a little literature, a three or four minute video explanation, and some questions to support your personal reflections.
For me, this material is evocative and stirring, encouraging us to stay vividly alive and open; to celebrate our need for various others always; to deepen our perception; and to continue to evolve and thrive across the arc of our lives.
I hope you find something of value here.
Emma
Photographs throughout are from Nicki Gwynn Jones, an Orkney native whose feel for stark beauty moves me deeply.
Course Curriculum
Introduction
Available in days
days after you enroll
Six Processes in Relationship
Available in days
days after you enroll
Containment - to feel held
Available in days
days after you enroll
Your Instructor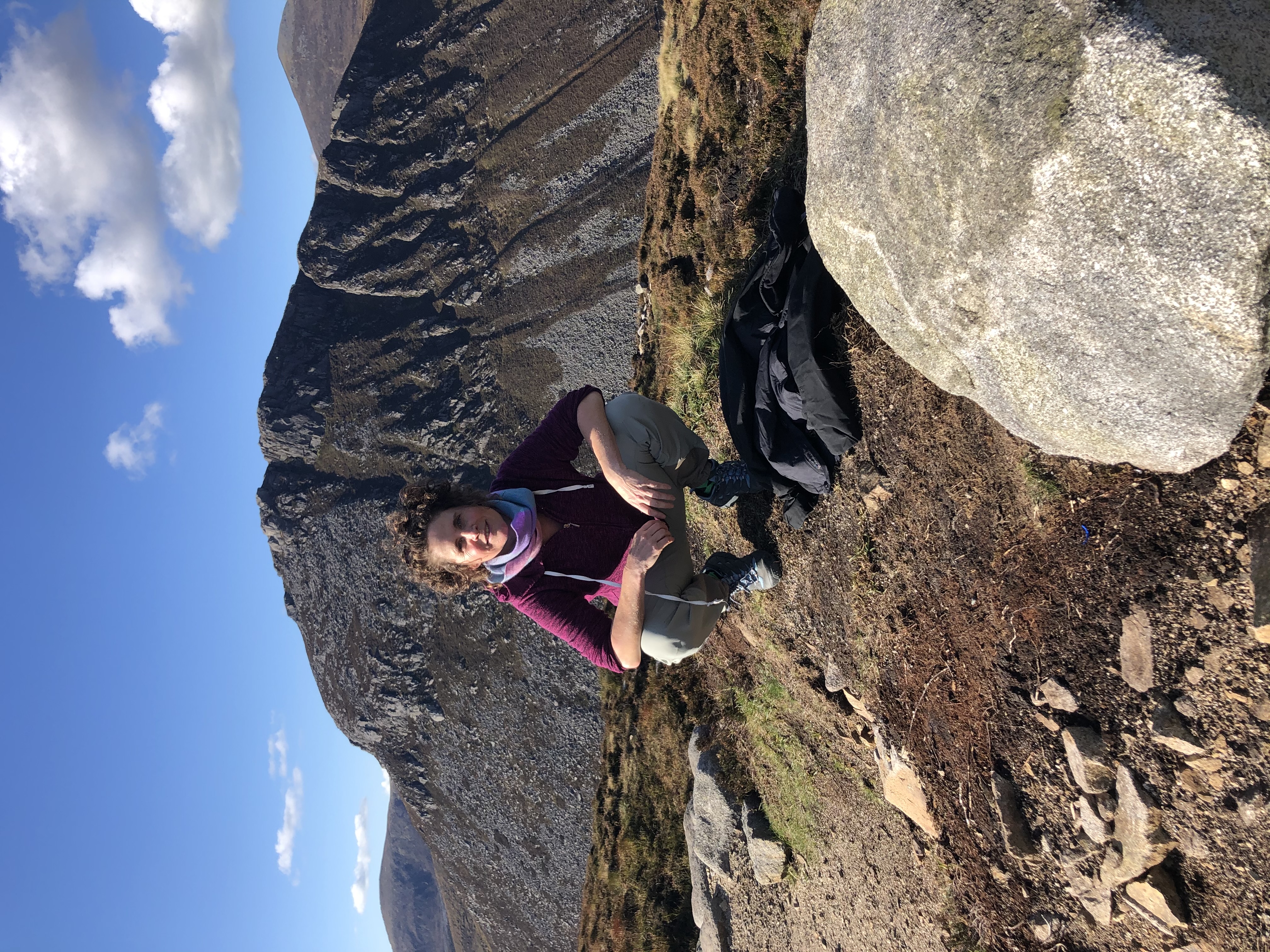 I was born in Dublin in 1969, and now work as a psychotherapist, writer and group facilitator.

My original degree was in Philosophy and English Literature; though those remain deep loves, since my early twenties I have been more inspired by humans and wisdom traditions outside of academia, so I immersed myself in various Buddhist traditions, psychotherapy, and contemporary relational spiritual traditions such as the Diamond Approach and the work of Thomas Hubl.
I am passionate about our subtlety, uniqueness and complexity, and believe many of us have been insufficiently mirrored in these aspects. I am committed to learning about how we may continue to develop as individuals while also deepening in empathy and tribal capacity.
With these courses, I hope to bring some of the intimacy, texture and depth of my clinical work to a wider field - including to those who may lack financial resources.
Emma was born in Dublin in 1969, and works as a psychotherapist, writer and group facilitator. (Her original degree was in Philosophy and English Literature from UCD)
From her early twenties she immersed herself in Buddhist and Advaita teachings and practice, alongside work as a writer, care assistant, lecturer and teacher. In 2000 she returned to Ireland to train as a psychotherapist at the Institute for Creative Counselling in DunLaoghaire. More recently, she has studied and practiced extensively within the Diamond Approach and with Thomas Hubl – contemporary spiritual traditions committed to deepening presence while also addressing character structure, trauma and relational healing.
Emma is a passionate advocate of integration, human complexity and how we may – throughout our lives – continue to support our individual growth and expression within the wider contexts of which we are a part. In her original workshops and courses, she cultivates an environment of safety, trust and subtlety of process that allows participants to deepen their authenticity, insight and self-experience, while also expanding our empathy for others.
She is inspired by beauty, physical work, swimming, photography and the myriad expressions of uniqueness, fortitude and grace that keep us keeping on.