To Receive & To Savour
with Emma Philbin Bowman
This brief course is offered as a gesture of solidarity for the times we are in.
As Toko-pa suggests, deepening our Receptivity can be a source of great nourishment and support.
Remembering to Savour - when we can - raises our sense of abundance and pleasure.
In a modest way, these are capacities that speak to the moment we are in, and build resilience, pleasure, and - hopefully - the capacity to rest and be revived.
I hope something in the material touches you or someone you care about. (The course can be accessed from your computer, or on your smartphone by downloading the teachable app...)
"receptivity is the capacity that allows us to accept divine support, as well as the gifts of others and of nature. Like a plant drawing nutrients from the earth, we are equipped with the ability to receive guidance and well-being from a field greater than ourselves. But if we've been conditioned by scarcity, or the culture's pronounced bias towards doing, we may have atrophied the receiving muscle. Once we understand the value of receiving, we can begin to draw on the support that so many of us crave."
from "Belonging: Remembering Ourselves Home" by Toko-pa Turner
Course Curriculum
Welcome & Introduction
Available in days
days after you enroll
Receiving
Available in days
days after you enroll
Savouring
Available in days
days after you enroll
Your Instructor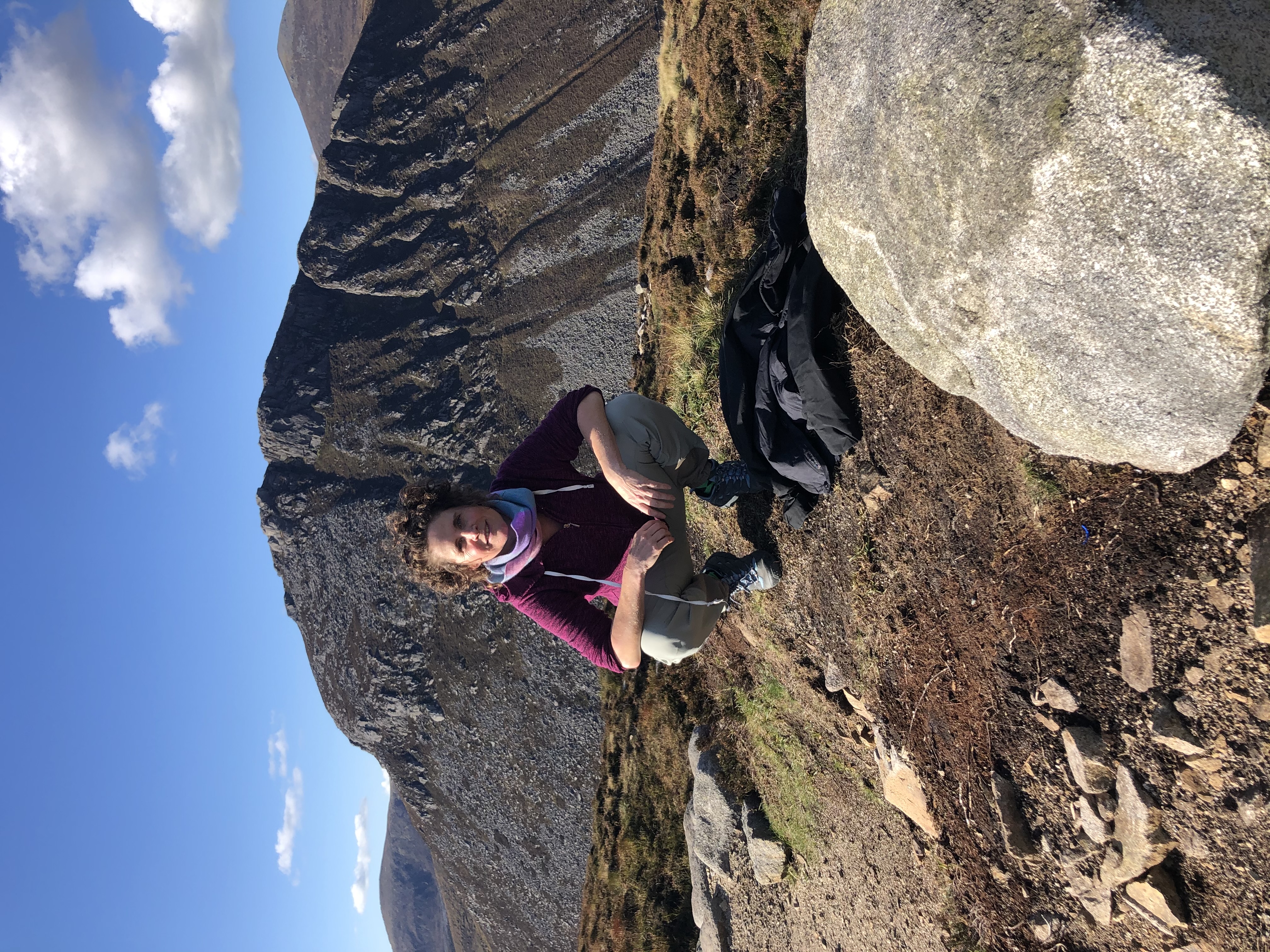 I was born in Dublin in 1969, and now work as a psychotherapist, writer and group facilitator.

My original degree was in Philosophy and English Literature; though those remain deep loves, since my early twenties I have been more inspired by humans and wisdom traditions outside of academia, so I immersed myself in various Buddhist traditions, psychotherapy, and contemporary relational spiritual traditions such as the Diamond Approach and the work of Thomas Hubl.
I am passionate about our subtlety, uniqueness and complexity, and believe many of us have been insufficiently mirrored in these aspects. I am committed to learning about how we may continue to develop as individuals while also deepening in empathy and tribal capacity.
With these courses, I hope to bring some of the intimacy, texture and depth of my clinical work to a wider field - including to those who may lack financial resources.
Emma was born in Dublin in 1969, and now works chiefly as a psychotherapist, writer and group facilitator.
Her original degree was in Philosophy and English Literature from University College Dublin.
From her early twenties she immersed herself in Buddhist and Advaita teachings and practice, alongside work as a writer, care assistant, lecturer and teacher. After spending as garden manager at Gaia House meditation centre in Devon, she returned to Ireland to train as a psychotherapist at the Institute for Creative Counselling in DunLaoghaire. More recently, she has studied and practiced extensively within the Diamond Approach and with Thomas Hubl – contemporary spiritual traditions committed to deepening our capacity for presence while also addressing character structure, trauma and relational healing.
Emma is a passionate advocate of integration, human complexity and how we may – throughout our lives – continue to support our individual growth and expression within the wider contexts of which we are a part. In her original workshops and courses, she cultivates an environment of safety, trust and subtlety of process that allows participants to deepen their authenticity, insight and self-experience, while also expanding our empathy for others. She is inspired by beauty, physical work and exercise, swimming, photography and the myriad expressions of uniqueness, fortitude and grace that keep us keeping on.