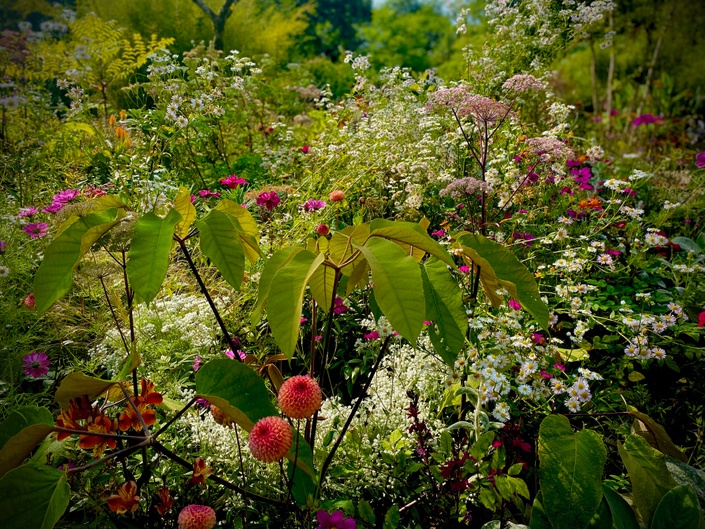 The Art of Wanting: now fully booked
please email for waiting list or with any queries
'to be running breathlessly toward, but not yet arrived is itself delightful, a suspended moment of living hope...'
Anne Carson
with Emma Philbin Bowman and Simon Courtney
a comprehensive course on Teachable, with 8 live sessions on zoom
Saturday mornings, 9-11am, October 16 to December 11 2021 (Irish time)
---
The Art of Wanting offers a rare opportunity to engage with a theme that touches all of us deeply: how we may live in more authentic, healthy dialogue with our longings and desires.
Psychotherapist, Writer and Facilitator, Emma Philbin Bowman created this course in response to how easily we can neglect this crucial element in our lives. She and Simon are delighted to be offering a new live group on Saturday mornings from mid-October to December, 2021.
Wanting is a particularly valuable theme to explore in a safe, contained and intentional group. This deepens our sense of the range of each theme and expands our empathy with ourselves and others.
Our Structure (scroll down for testimonials and curriculum)
The course is carefully designed to support each participant's unique journey. Each week contains:
a fresh module on teachable organised in brief, digestible kernels

our live meeting where we work with the material in the full group and smaller breakout sessions

thematic guided meditations for a slower, more embodied process

'Optional Deepening' section for a more comprehensive treatment of the theme
(We also offer an optional 20 minute 1:1 session at the commencement of the course and during the integration week.)
Course Curriculum
Week One: Welcome & Touchstones
Available in days
days after you enroll
Optional Deepening
Available in days
days after you enroll
Week 2: The Energy of our Wanting
Available in days
days after you enroll
Testimonials from Previous Participants
"Brilliant, inspiring, warm, engaging...I loved the theme of the course. It met all my expectations and more. I love the style of Emma's facilitation, the quality of teamwork, videos and writings, the generosity of engagement."
Ebru Nuhoglu Reilly, Participant, 2020
---
" an excellent course...it far exceeded my expectations in terms of richness, content delivery and engagement..."
Wayne, Participant, 2021
---
"The course felt like a container that held me and encouraged me to allow my wanting some space and attention. It felt so organic I hardly feel I've done a course at all but I mean that positively. It has felt effortless and yet I have a sense of being deeply supported to open to my deeper longings in such a gentle way."
"What I liked particularly is that I didn't feel any pressure with regard to the material. The tone throughout from you Emma was one of gentle invitation, and the ways of exploring when we met...was warm and welcoming."
"I noticed a few times how powerful it was that you and Simon had prepared for this course so deeply, going through the process yourselves. This brought such depth and integrity to our experience and learning."
Lynda, UK, Participant, 2020
---
"The live sessions are what made the big difference in terms of breathing life and vibrancy into the themes. I loved the group element and the noticing of similar and different themes and the way they all seemed to add to the richness of the theme - the "we" element was very powerful."
Ciara O'Neill, 2020 & 2021
---
"Thank you, Emma and Simon, for the care for the group and the work taken in advance to identify and share with us such rich material on the topic. At what has been an extraordinary discombobulated time for everyone, the weekly course was an oasis of focus to explore something meaningful and precious. I know that the themes will percolate with me over a long period."
Maria Fleming, Ireland, 2020
---
"nourishing, challenging, opening, exceeded expectations"
Chris, UK, 2020

---
"I was absolutely shocked by how rich the content was and the visceral support from Emma, Simon, and the group. I did not expect the content to land with me as deeply as it did and for the course to touch on so many different themes, some of which I had never even considered before. I was surprised by both the depth and the vastness of this course which was all held so gracefully in the container facilitated by Emma and Simon. They both created a very safe space to work intimately with the mind and heart. Overall, it was a truly eye-opening and extremely supportive experience."
Emily, Newfoundland, 2020 & 2021
---
"My overall experience of the course was very positive. I was really struck by the group itself and the holding / facilitating of the group. The engagement and the authenticity of the group members allowed for me to experience my own depths around the topic. I felt the facilitation of the group by Emma and Simon was such that the group felt safe and boundaried, again allowing for deeper exploration. I wasn't really expecting this.
The word generous comes to mind whenever I think of the course and the facilitation of it. I feel that there was so much rich content delivered to us, and that the content was clearly very well researched and also it felt very considered by the facilitators."
Terri, Ireland, 2020
---
"Wonderful: Touching, poignant, powerful, sad, meaningful,
poetic, creative, connecting, nourishing..."
CD, Psychotherapist, Participant, 2019
Your Instructor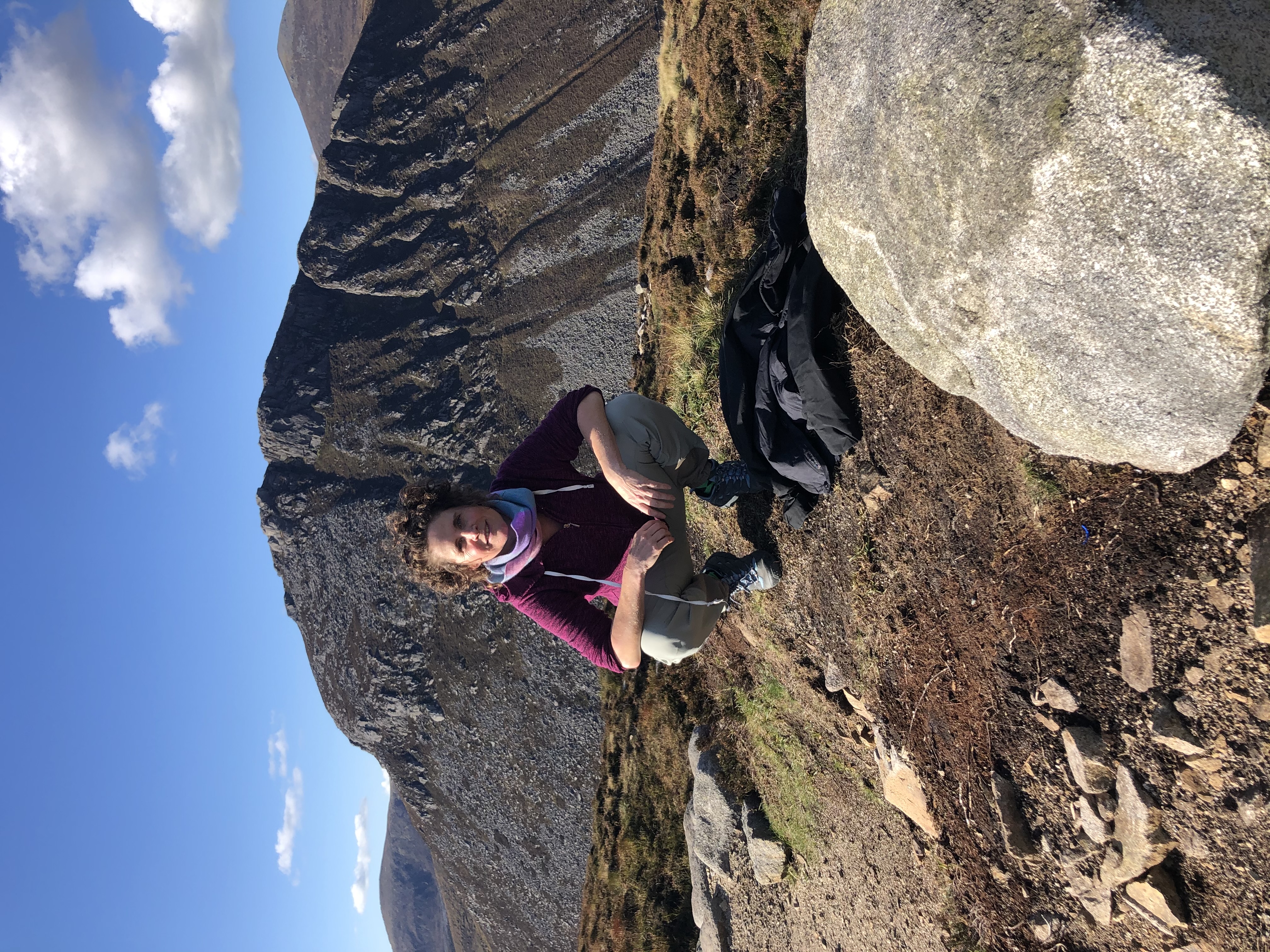 I was born in Dublin in 1969, and now work as a psychotherapist, writer and group facilitator.

My original degree was in Philosophy and English Literature; though those remain deep loves, since my early twenties I have been more inspired by humans and wisdom traditions outside of academia, so I immersed myself in various Buddhist traditions, psychotherapy, and contemporary relational spiritual traditions such as the Diamond Approach and the work of Thomas Hubl.
I am passionate about our subtlety, uniqueness and complexity, and believe many of us have been insufficiently mirrored in these aspects. I am committed to learning about how we may continue to develop as individuals while also deepening in empathy and tribal capacity.
With these courses, I hope to bring some of the intimacy, texture and depth of my clinical work to a wider field - including to those who may lack financial resources.
Frequently Asked Questions
When does the course start and finish?
If you are taking the basic version of the course, you can enroll and work through the material commencing any time. For those of you choosing one of the supported/live modules, the course starts on October 5 2020
How long do I have access to the course material?
With a theme such as this, it is valuable to return to elements as they arise as 'loud' or significant in your life. Access is available to the course material for two years.
What is the difference between the 'basic' and 'live module' version of the course?
Essentially, the basic version allows you to work through each of the themes, and provides the full 'content' of the course,. It is designed to be a rich and full experience for those who are used to inner exploration, have some self-discipline and/or appreciate relative privacy. The 'live module' version offers the benefit of a learning community and direct engagement with the teacher/facilitators. With a theme such as wanting, this can be extremely rich in terms both of insight and the less measurable heart-opening nourishment of feeling ourselves - in our uniqueness and our common humanity. The
What if I need support?
The themes touched on here are deep. Please be gentle in your pacing, and trust that learning slowly, exploring slowly, at a rhythm that feels gentle, will be just as valuable. If you need support outside of the course structure, Simon Courtney, who co-facilitates the course with me is often available to arrange one-to-one sessions.